Join us on NOVEMBER 5 from 2-5 p.m. at West County Assembly of God for BUILDING BRIDGES, a celebration of the rich cultural traditions that exist throughout the St. Louis metro area. This year's multicultural festival includes a wide range of performing arts from around the world. Food booths and culturally-oriented vendors offer samples and wares of their homeland. And a Kid Zone provides fun activities throughout the afternoon so that people of all ages can participate.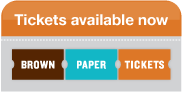 Use the Brown Paper Tickets button above to buy your tickets by October 15 and get the EARLY BIRD savings:
$15 Adult ($13+)
$5 Child (6-12 yrs)
Free Child (5-yrs)
After October 15, ticket prices will be:
$20 Adult (13+)
$10 Child (6-12 yrs)
Free Child (5- yrs)
Want to participate in this year's festival? Performers, vendors, and sponsors are still
wanted. For more information on participating, please contact Kathyrn Hubbard, Avon Independent Sales Representative, at 314-378-6129 or kkfundraising2014@gmail.com.
Even if you are unable to attend Building Bridges, you can donate by shopping at youravon.com/kkfundraising. At checkout, add "iFACE" before your first name.
Proceeds from Building Bridges and the Avon sales donated to iFACE Ministries. Thank you for helping us make St. Louis a welcoming place for internationals!
iFACE is "The Face of International Friendships!"